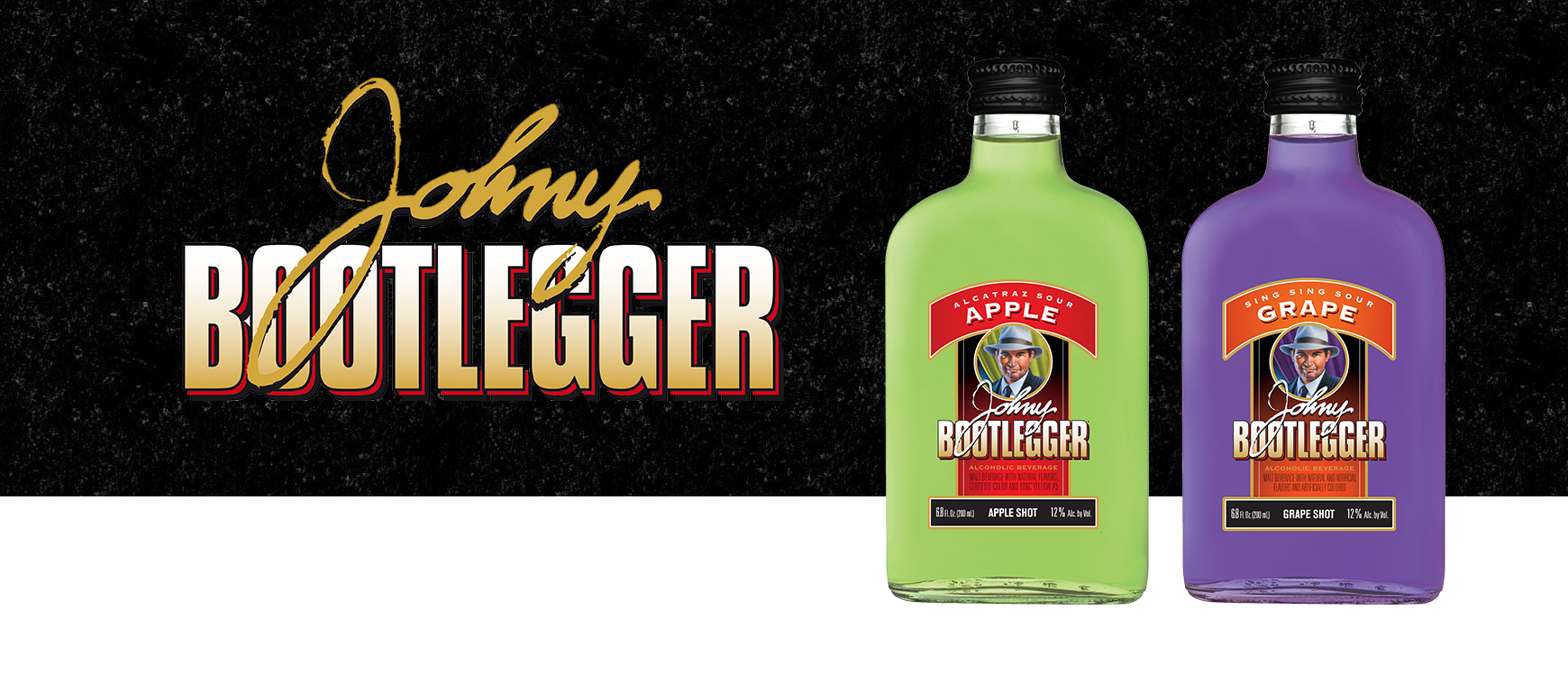 JOHNY BOOTLEGGER IN NUMBERS
JOHNY BOOTLEGGER FLAVOURS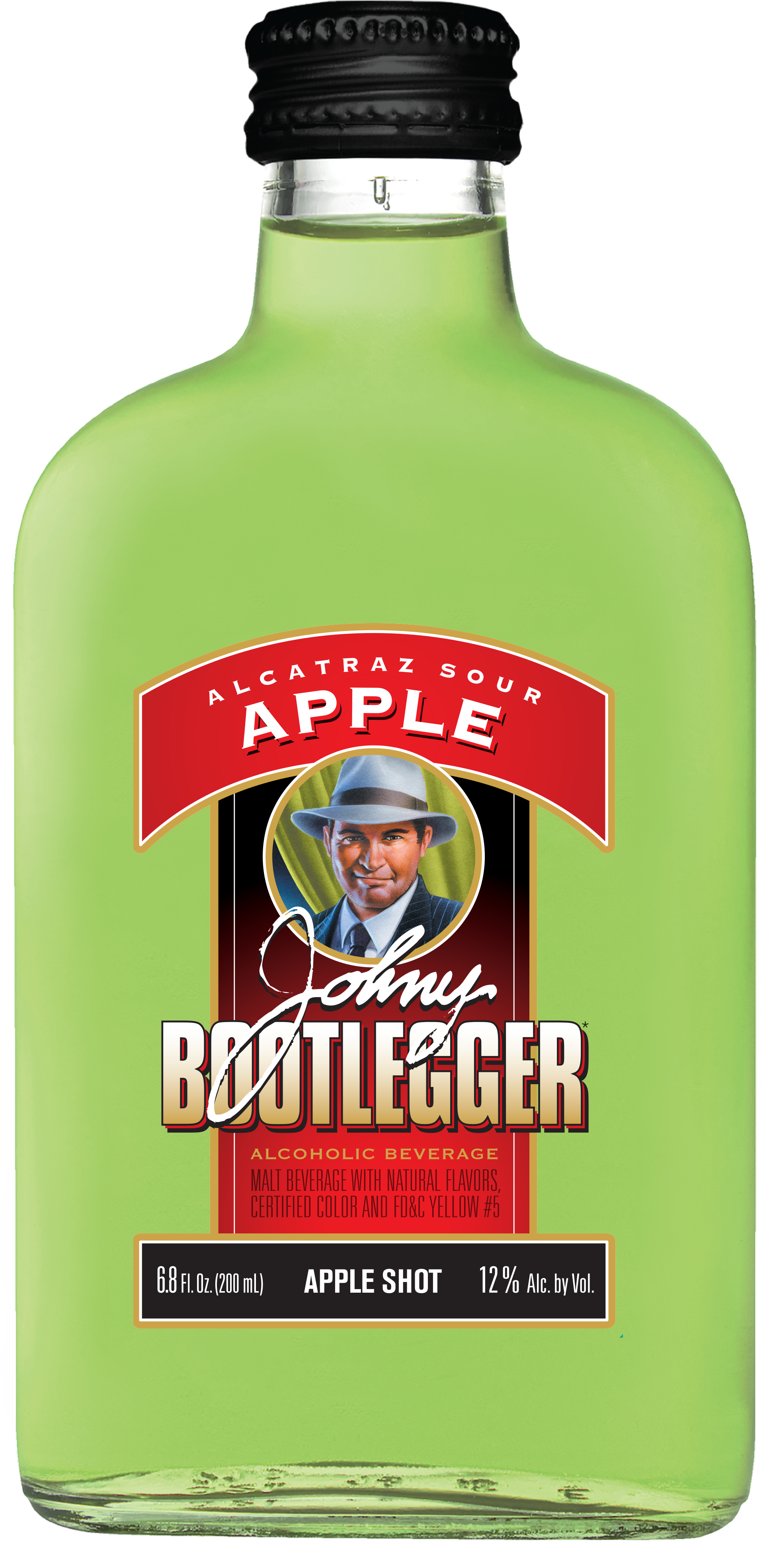 Alcatraz Sour Apple
Johny Bootlegger
The taste is a jailbreak…it's busting out! It's like biting into a slightly under ripe apple…but sweeter. It is a favorite of many because of its refreshing bite and delicious appley taste. Bust out some Alcatraz Sour Apple the next time you're kickin' back.
12% ALC./VOL.
Format: 200mL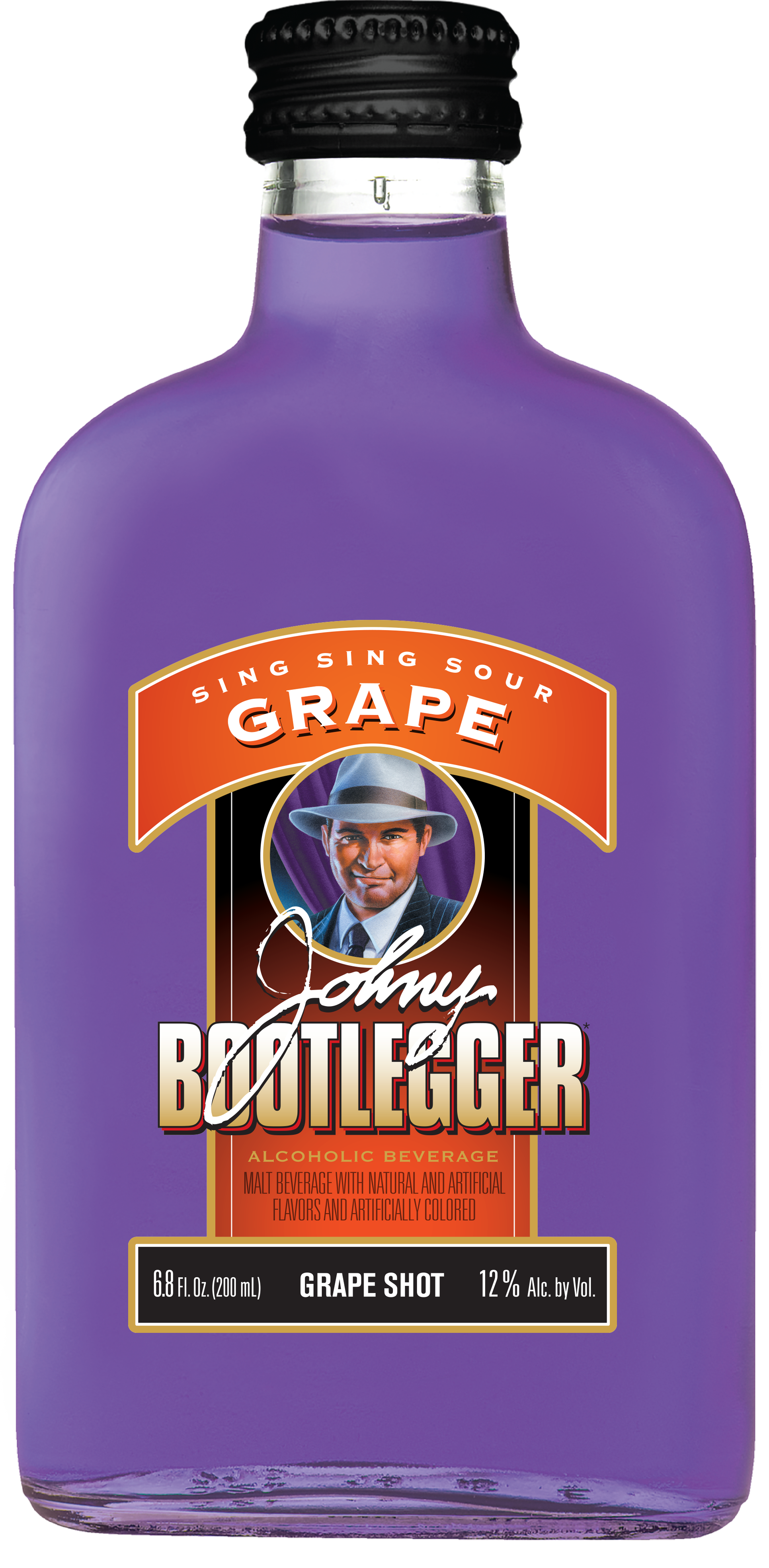 Sing Sing Sour Grape
Johny Bootlegger
No maximum security for this one… Sing Sing Sour Grape is out there. It's a sweet and sour crush in your mouth…and super grapey. Not the purple stuff you drank when you were a kid, but twice as tasty. What's on the grapevine is true…try it yourself!
12% ALC./VOL.
Format: 200mL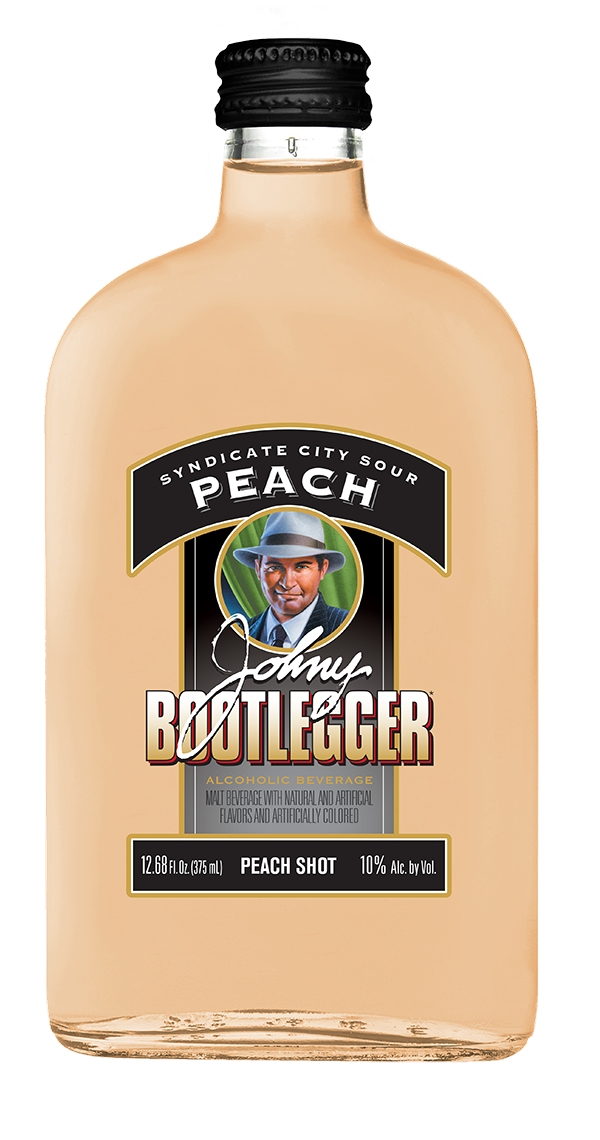 Syndicate City Sour Peach
Johny Bootlegger
The nectar of a juicy peach, without the pit! Syndicate City Sour Peach is an assault of the taste buds! All that's missing is the fuzz, which frankly, I could do without. Save yourself a trip to the grove, and chill with the peachy goodness of this delightful flavor.
11,9% ALC./VOL.
Format: 200mL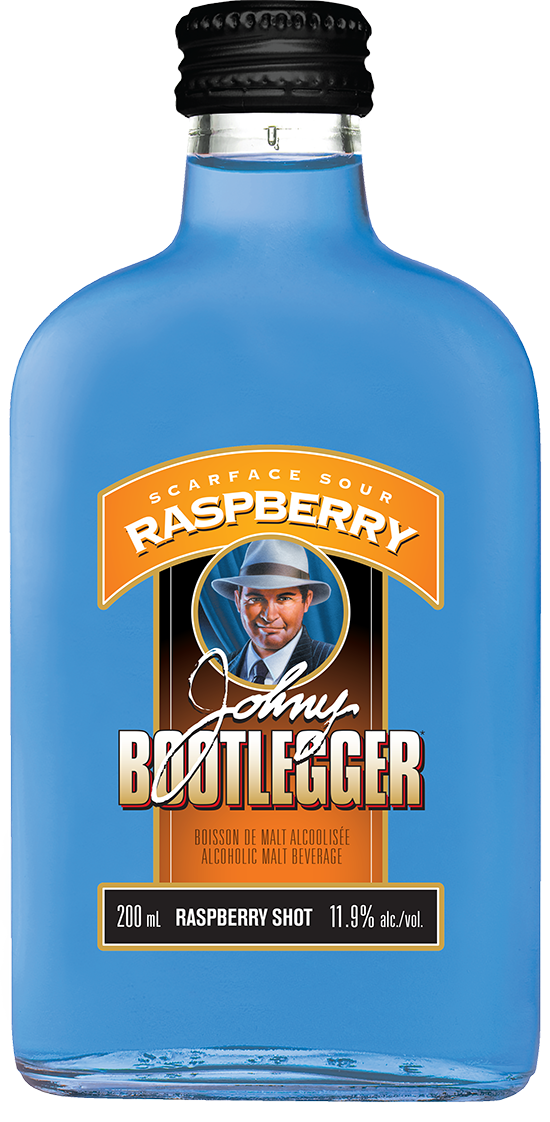 Scarface Sour Raspberry
Johny Bootlegger
A handful of raspberries minus the seeds…all sweet and slightly sour. That's what's going on with every swig of Scarface Sour Raspberry! The zing and the zest of a tasty little berry…try this tasty goodness on your buds… your tastebuds!
11,9% ALC./VOL.
Format: 200mL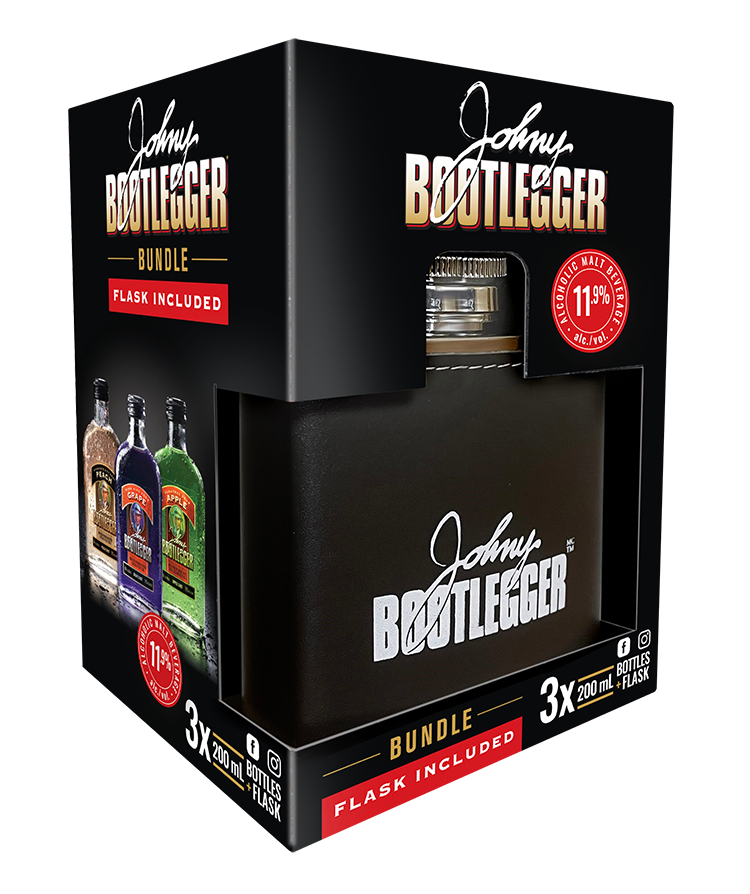 Bundle pack with Flask
Johny Bootlegger
Limited edition of 3 x 200ml with a flask containing Peach, Apple and Grape flavors.
11,9% ALC./VOL.
Format:  3 x 200mL