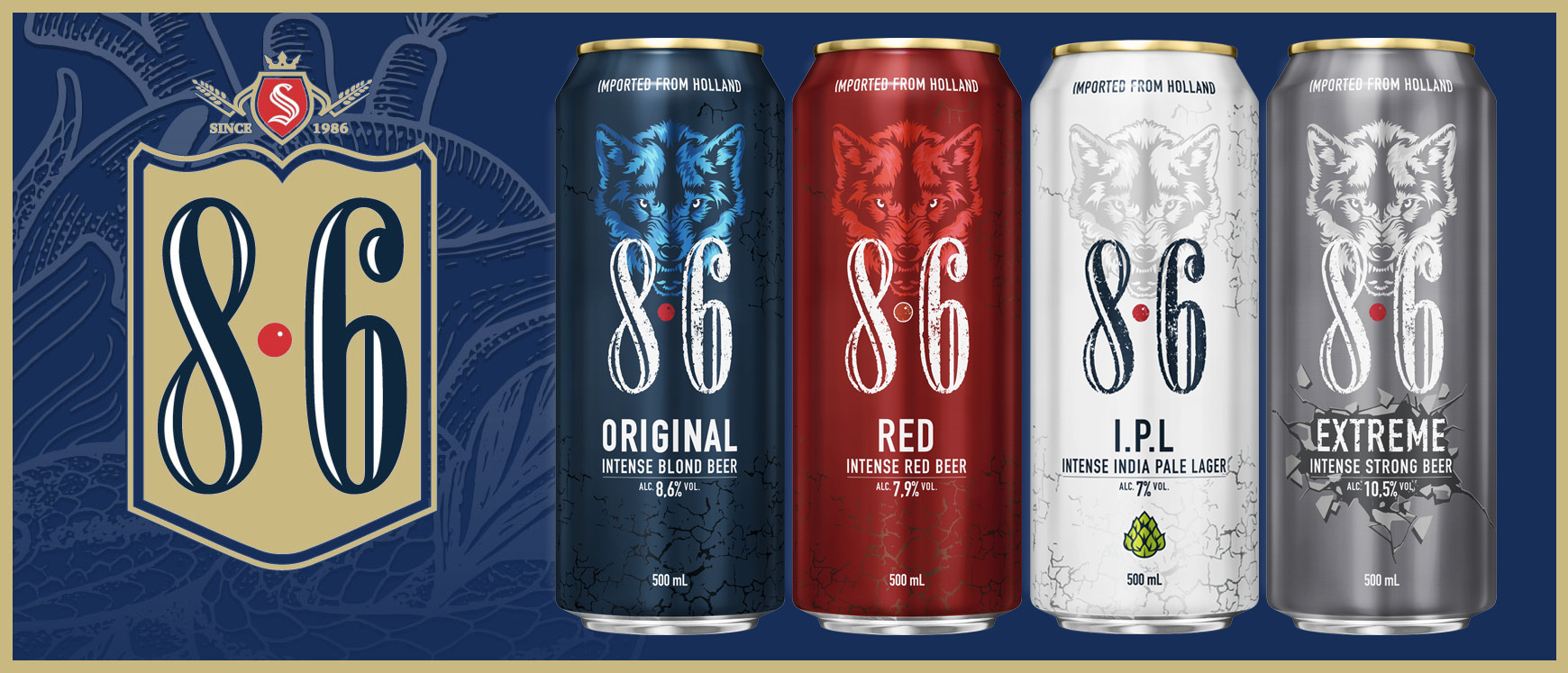 Original
8.6
A strong lager made of the best of barley from our own malting house so that we can prepare and blend it exactly the way we like it. The unique fermentation process that follows punches the taste sky high. 8.6 Original is fruity with the sweetness of grain and a hinge of anise.
8.6%  ALC./VOL.
Format: 500mL

Extreme
8.6
The most intense beer in our 8.6 range.
This golden blonde beer is a real show-off and has a hearty and robust bite!
Its full and powerful flavour of honey and sweet fruit is combined with a unique bitterness, characterising the kick and character of this beer.
10.5%  ALC./VOL.
Format: 500mL

Red
8.6
A clear, reddish-brown beer, with a sweet and hearty flavour.
8.6 Red is made from the finest barley malt, wheat and hops. A beer with an aroma of grains and caramel, with a bitter-sweet finish.
It takes a lot of willpower not to empty the glass in one gulp!
7.9%  ALC./VOL.
Format: 500mL
I.P.L
8.6
A hybrid beer, a cross between a smooth but powerful lager and a hoppy IPA. In this lager, the fresh fruity aroma of the hops and the taste of soft sweet malt are fighting for the attention of all your senses. A very refreshing and tasty beer.
7%  ALC./VOL.
Format: 500mL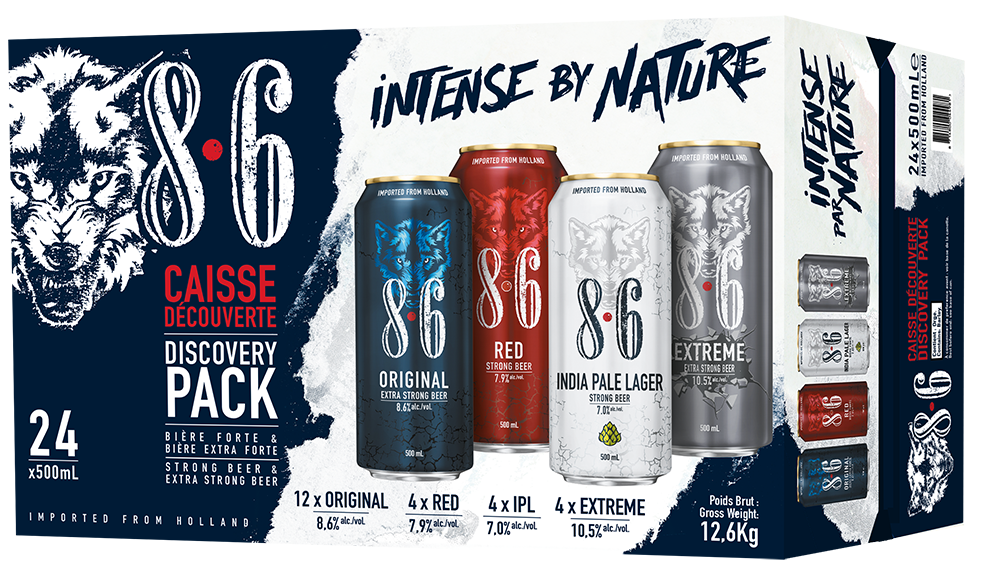 Discovery Pack
8.6
You will discover in this Discovery Pack, 4 intense varieties of 8.6 beer imported from Holland.
In this 24x500mL packaging, you will find the 8.6 Original lager at 8.6%, the 8.6 Red at 7.9%, the 8.6 Extreme lager at 10.5% and the 8.6 India Pale Lager at 7%.
Available only at Costco.

Format: 24x500mL