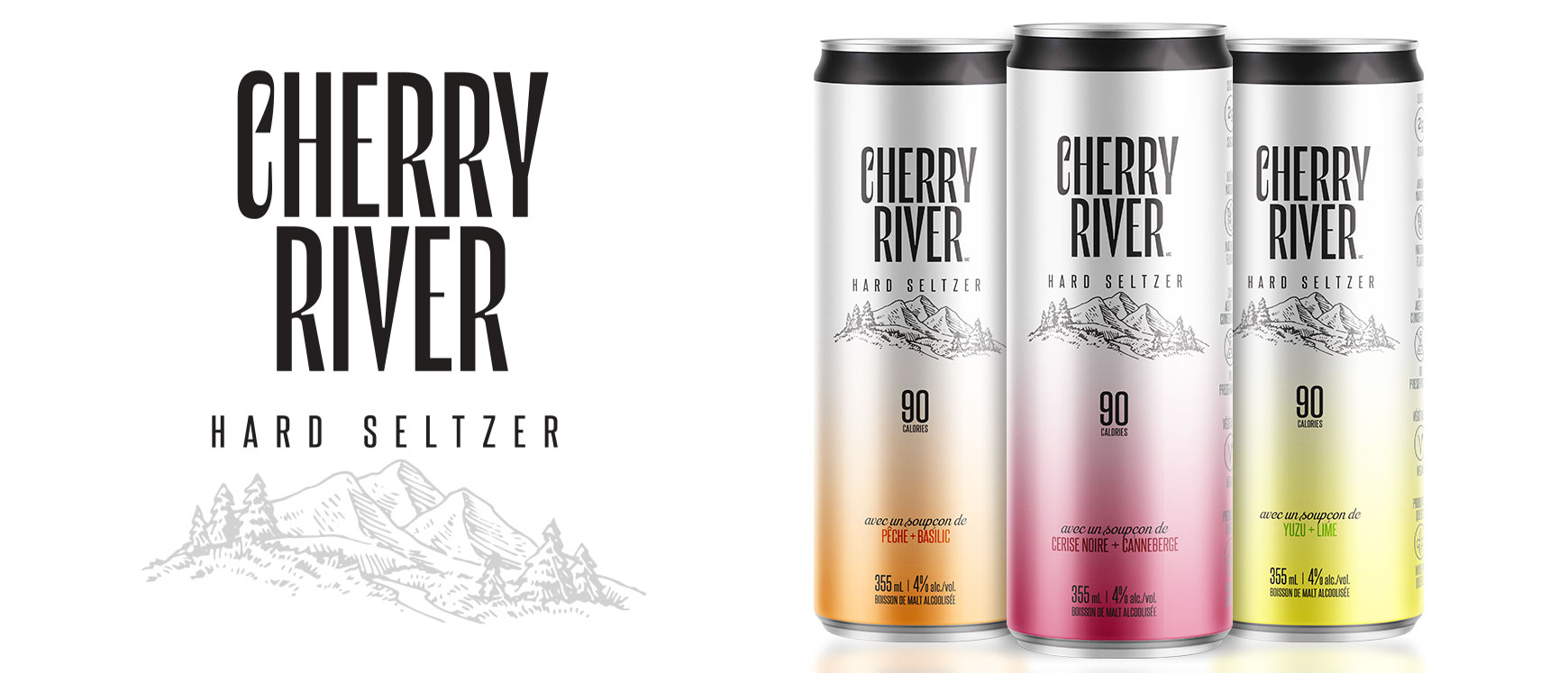 CHERRY RIVER HARD SELTZER IN NUMBERS
DISCOVER CHERRY RIVER HARD SELTZER
Cerise noire & canneberge
Cherry River Hard Seltzer
Light like a summer's breeze, Cherry River Hard Seltzer Black Cherry Cranberry blends the sweet taste of black cherry with the tanginess of ripe cranberries. A delicious mix-forged by nature.
*Vegan certified*
4% ALC./VOL.
Format: 473 mL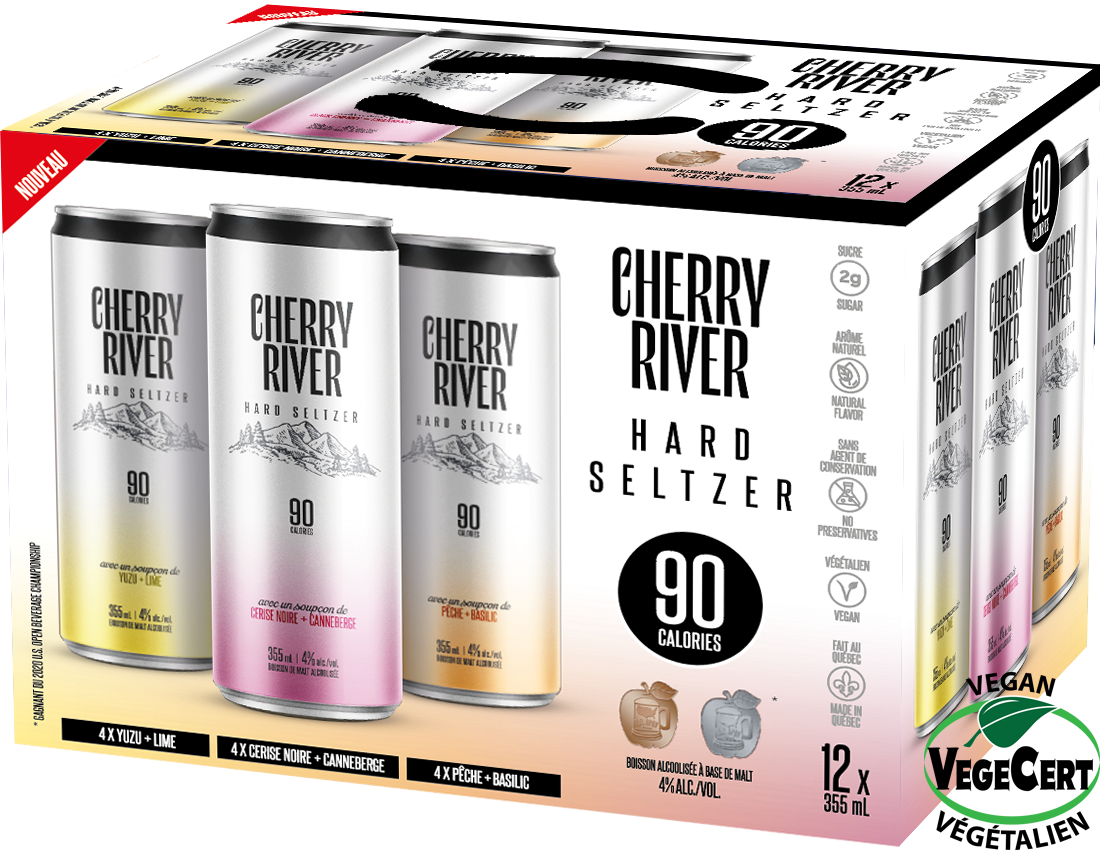 Mix Pack
Cherry River Hard Seltzer
Marc Dupré sings its praises: the Cherry River seltzers are made with the same attention to detail than the vodkas and gins from the Cherry River distillery in Magog. You can now try them all with the new 12 cans mix pack.
*Vegan certified*
4% ALC./VOL.
Format: 6x355mL,12x355mL