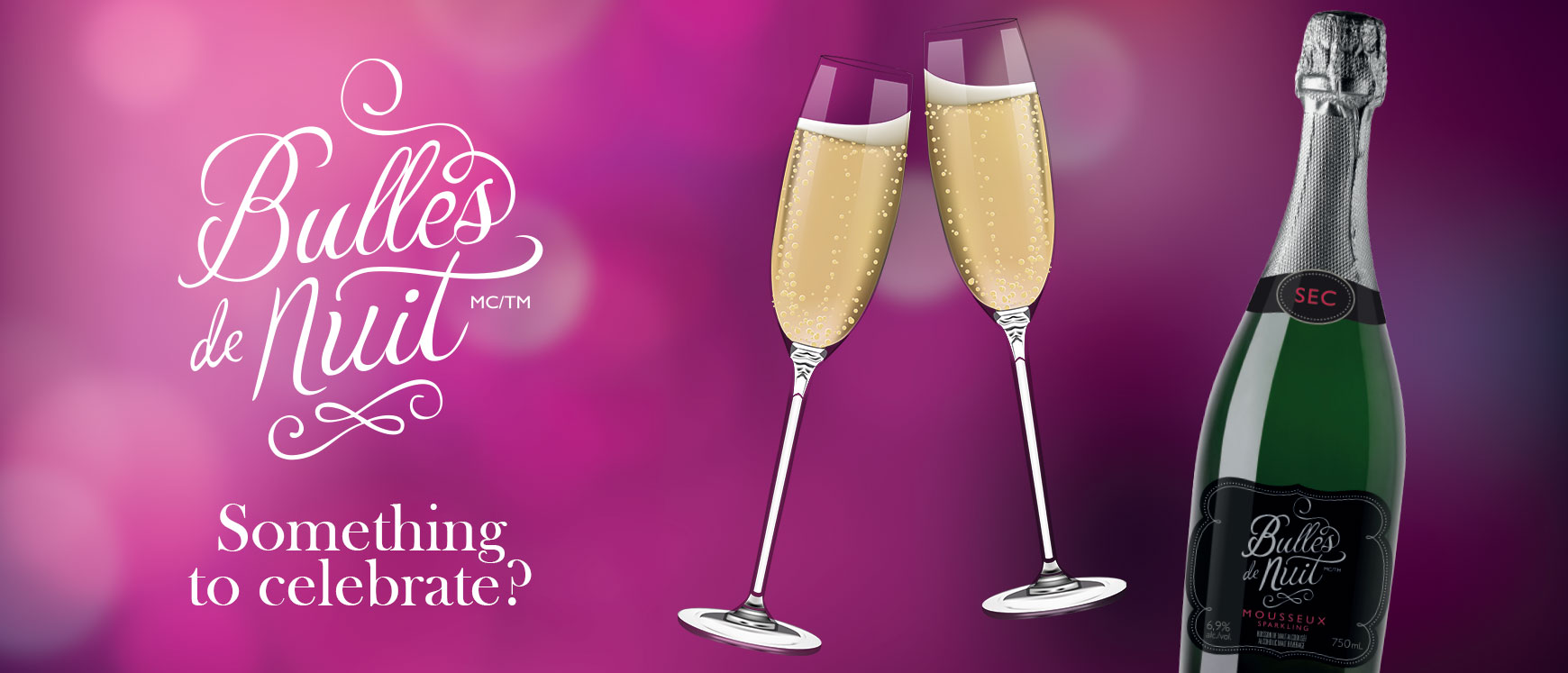 BULLES DE NUIT IN NUMBERS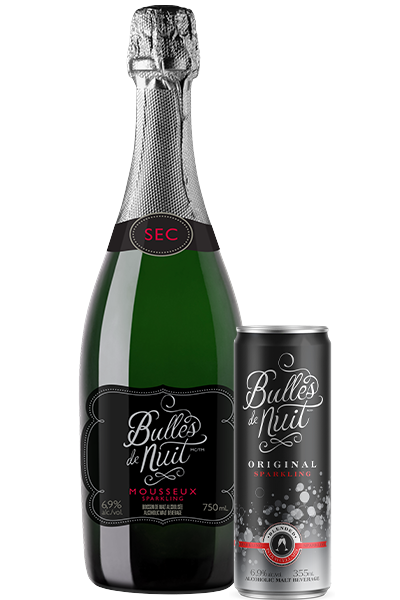 Original sparkling
Bulles de nuit
Sparkling bubbly with notes of peach and apple perfect for your family celebrations.
6,9% ALC./VOL.
Formats: 750 mL & 355 mL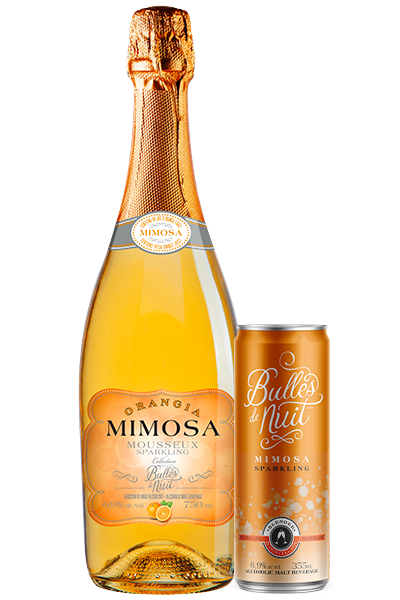 Mimosa
Bulles de nuit
Our Mimosa sparkling wine perfectly harmonize itself with the sunday brunchs, white cheddar or goat cheese, candied nuts, fresh salads, californian rolls, stuffed feta cheese puffs and caramelized onions.
6,9% ALC./VOL.
Formats: 750 mL & 355 mL